GPP Growler Grinder
Saturday, October 20, 2018 at 8:00 AM
Pedaler's Pub, Bentonville, AR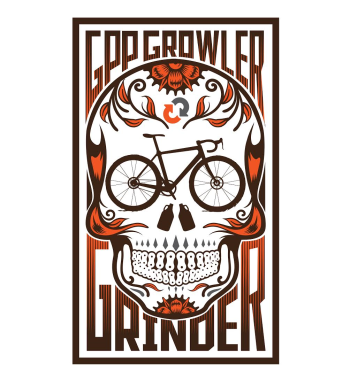 Blanketing the colorful hills of the Ozarks in Northwest Arkansas are hundreds of miles of unpaved and gravel farm roads that feature little to no motor traffic. Scattered about the rolling hills of the area, the course offers great views of the Ozarks throughout Benton and Washington county. The course also features an assortment of civil-war era buildings, barns, and houses from the late 1800's. Expect average temperatures to be in the mid 50's by race start and up into the mid 70's by the midday peak. Gravel sections are well packed, smooth and fast. There are some B roads and chunky rock sections. Be prepared. Flats happen. This will be self supported. One aid station for 50 milers and 1 aid station for the 100 milers. There will be a 6.5 mile lead out of town to the gravel. 50 and 100-mile courses will be well marked and cue sheets will be provided. We will have the maps for download the week or so before with the route release. Expect the course to be a little different this year. We have some surprises for everyone. Race start at
8:00 AM.
Packet pickup
Friday
before at Pedalers Pub Bentonville.
12-6 PM.
Early packet pickup race day morning 600 AM - 730 AM.
You will receive free beer, and food when you finish. Tons of swag and giveaways before and after the awards. Men's and Women's overall 3 places deep in each distance.