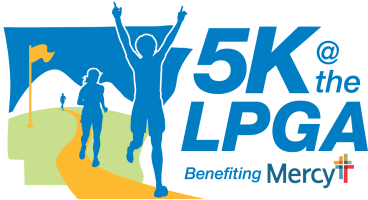 Race Package: includes a performance t-shirt, daily #NWAChampionship Tournament ticket, race medal, breakfast after the race and more!
Corporate Challenge: Join the 5k @ the LPGA's Corporate Challenge to compete for the titles of Fittest and Fastest Office in Northwest Arkansas! It only takes five individuals to start a team. Contact Rachel Reece at Rachel.Reece@octagon.com to create a team for your office.
Volunteers Needed: Over 100 volunteers are needed to help the 5k @ the LPGA be a success every year! Volunteers serve in positions such as course marshals, cheer stations and finish line volunteers. Register to volunteer at https://2018walmartnwarkansaschampionship.my-trs.com/
Volunteers receive a race t-shirt, gift bag and ticket to the #NWAChampionship. If you have any questions, please contact Rachel Reece at Rachel.Reece@octagon.com.