Cherishing Children Glow Hunt
April 16 - 22, 2021 at 12:00 AM
First United Methodist, Rogers, AR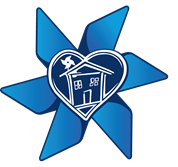 Scattered across Downtown Rogers are six local businesses who are partnering in our first-ever virtual scavenger hunt – the CAC Glow Hunt!
Participants will search for pinwheel window decals based on hints and clues given after registration. Participants will upload pictures of all six pinwheel decals, while unscrambling words on each pinwheel to form a hidden message at the end of the hunt! Submit your findings and be entered into a drawing for some amazing prizes!
Detailed instructions will be emailed closer to the Glow Hunt event.
One winner will be drawn in each age category: 0-3 years, 4-8 years, and 9-12 years.
Every participant will receive a special Goody bag!