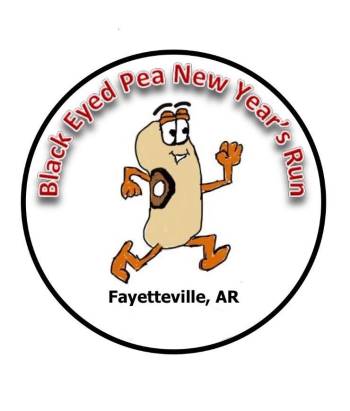 Pealive It! You can Live up to your Resolution or make this the centerpeas of a NEW YEAR's Tradition! Join a Family Friendly Event in North Fayetteville on peas-ful streets and Happea Trails.
Peas on Earth for 2019! Authentic Black Eyed Peas served after the race!
Yes Peas! Proceeds go towards FHS Swim Team, Fayetteville High School Cross Country Team and Springdale Haas Hall Sports Booster Club. Peas participate to help keep those kids active!
Start/Finish/Peas at 3509 N. Buckingham Drive, Fayetteville, AR 72703. Contact number is 479-790-6491.