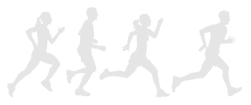 Run Bentonville is excited to present an entire Race Series Race Pass for the 2022 race season. This pass is $150 ($30 savings!) and includes individual entry into each of the following events:
Valentine's 4K/8K: February 12, 2022
Irish 5K/10K: March 12, 2022
Glow Run 2 Mile: June 3, 2022
Worst Race Ever 5K: September 17, 2022
Goblin Run 5K: October 29, 2022
Freedom Frosty 5K: December 3, 2022
The Run Bentonville Race Series pass does not include entry into the Run Bentonville Half Marathon OR the Run Bentonville Half Marathon 5K events. The Race Series pass is non-refundable and non-transferrable. Once registered for the Race Series pass, you are entered for all 6 Race Series races and will not need to register individually for each race. Your email will be entered into communication for each race as well.