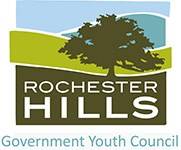 This 10th Annual Event is supporting Innovation Hills.
Located at 2800 W Hamlin Road, Innovation Hills will be a destination site for Southeast Michigan to engage in outdoor discovery. The park is in the beginning stages of development that includes ten acres of pond for recreational use, miles of trails and boardwalks, a suspended bridge over the Clinton River, and the region's largest universal play area for children of all abilities.
Students and minors must have a parent present to sign their release forms. It is highly encouraged to arrive early so that race participants can fill out their waiver and registration form.
On-site Registration will be available at Bloomer Park beginning at 7:30 am with a $5.00 increase for race day registration. We look forward to seeing everyone at this annual event!