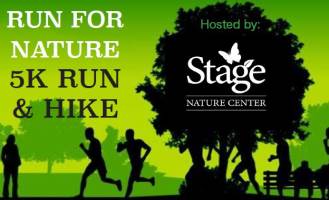 Come join in the fun at the Stage Nature Center of Troy for this first year event. Runners and walkers are welcomed to take part in this unique event on trails that wind through meadows and woods. You will feel immersed in all that this natural setting has to offer. Bring the little ones (10 and under) to participate in their own Little Sprout Sprint event with an award to all finishers starting at 10:15 am. 5k finishers will receive an event shirt, finisher award and snacks at the finish line. 5k awards and raffle prize drawing start at 10:30 am. REGISTER BY JUNE 1 TO BE GUARNATEED A SHIRT.
*ONLINE REGISTRATION CLOSED* Pre race bib pick-up and registration available Saturday, 10:15-2:15 pm at Troy Nature Center located at 6685 Coolidge rd. Troy. Cash, check or credit accepted.
Race Day registration will start at 7:30 am at Troy Farms, corner of Beech Rd and South Blvd. Only cash and check accepted.