Running with the Elk 5K Run/Walk Race
Saturday, June 24, 2023 at 8:00 AM
Lost Valley Canoe and Rentals , Ponca, AR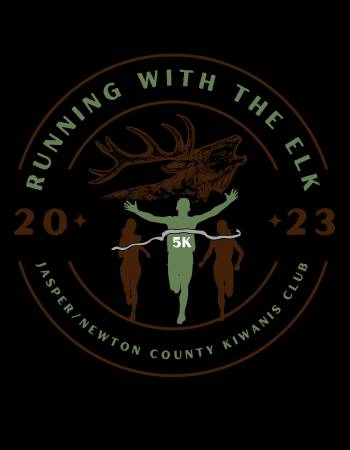 Running with the Elk 5K Run/Walk Race
Ponca, Arkansas; Saturday, June 24th, 2023-The Jasper-Newton County Kiwanis is offering a unique experience-the opportunity to compete in a 5K race with the chance of viewing elk herds for which the Ponca Valley has become known, enjoying the beauty of the Boxley Valley, and hanging out at the Annual Buffalo River Elk Festival, all while helping the youth of Newton County.
Registration and check-in will begin at 7 a.m. the morning of June 24 in the parking lot of Lost Valley Canoe and Rentals on beautiful Highway 43 in Ponca, AR. Run/Walk will begin at 8:00 a.m. sharp.
Prizes will be given to the following Overall first-place male and female runners and walkers and age groups: 10-20yrs, 21-29yrs, 30-39yrs, 40-49yrs, and 50yrs+
Each pre-registered runner or walker will receive a t-shirt included in their entry fee.
Extra t-shirts will be available first come first serve basis for the day of registrants.
Children are welcome! For just $5, children 10 and under may run in the Kids' Dash. All will be given participation prizes. No t-shirt will be given to children 10 and under.
Participants will run a 3.1-mile loop along scenic Highway 42 in Ponca. Elk are often seen along the route in the morning, so we hope they will turn out to cheer us on.
We hope you will stay and enjoy the Elk Fest located on the square in the unique town of Jasper, located 13 miles from Ponca.