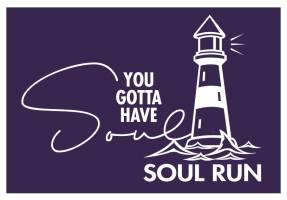 Get your family, friends, or coworkers together for the most unique running experience in NWA! The Soul Run is a 3-mile relay run, where each participant completes 1 mile. Teams of 3 will work together to finish all 3 miles. This is a great team-building opportunity for all ages!
Teams will be officially timed; the more teams the better! Your company can form multiple teams to compete against each other. Your family and friends can work together towards a time goal. We also have a 1-mile fun run for kids 12 & under!
Souls Harbor is a transitional housing community for men in recovery. Our residents will be participating and/or supporting the event.
The race will take place at Foerster Park in Rogers, Arkansas. Instead of the typical race shirt, the race swag for the Soul Run is a hat!