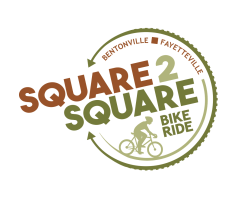 Spring Ride Starts in Fayetteville and Finishes in Bentonville.
🚴‍♂️ Helmets are required to participate.
Shirt sizes are not guaranteed after April 15!
🚎 $5 Spring Shuttles are available on a limited basis by selecting your preferred time.
Questions to ask yourself before choosing an 'Event Selection' below:
Do I need a shuttle?

Do I want to save the on Fall Ride now?