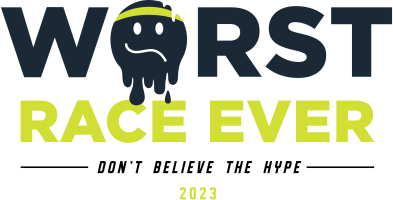 Worst Race: The Worst Race Ever is a 100% real, chipped time, high-quality 5k race but takes all the elements of "the worst race I ever ran" and mocks them throughout the event. The theme and elements along the course change every year so you never know what you are going to get. Please note that dogs are not allowed on the race course due to safety concerns.
***Register by August 9 to guarantee your shirt size.***
When: September 9, 2023
Race Time: 7:00 am
Location: Old Tiger Track (517 Tiger BLVD)
Course Map: See The Course Map Here!
What Do You Get: Another race shirt, a bag with some stuff in it, some type of medal at the finish (if you actually show up and run), probably some other stuff but we have not thought that far ahead yet. Maybe tacos will be there, maybe not.
Packet Pick-Up:
Packet pick-up is available during the following days/times at the Downtown Activity Center, 215 SW A Street in Bentonville:
September 7: 8:00am-6:00pm
September 8: 8:00am-6:00pm